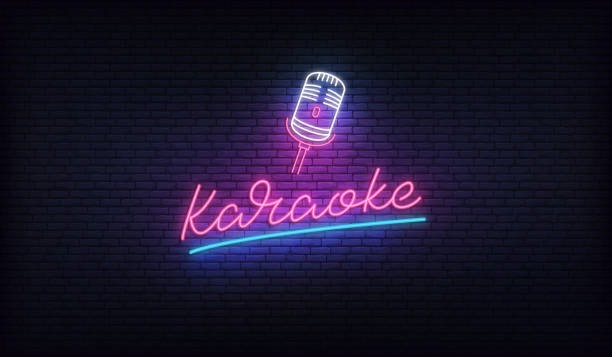 Unleash your inner superstar at the Colossal Con East Karaoke Contest! Sing your favorite anime, video game, or cartoon-theme song. While only one contestant will be crowned the grand superstar, other prizes and glory await! Shine on stage and captivate the audience, – sign up today!
Casual Karaoke:
There will be two casual karaoke events, Family Karaoke and 18+ Karaoke. Family Karaoke will be Friday and Saturday from 7:00pm to 10:00pm, and 18+ Karaoke will be Thursday and Friday 10:00pm to 12:00am. 
Sign up for family karaoke will begin five minutes before the doors open. Sign up will be done via a QR code that will be given to scan by the co-host to those waiting for the doors to open. 
Once the doors open the singing will get started right away and additional sign ups will be available via a QR code posted on the front door and via a QR code located at the host's table. 
The host table will be located near the back of the room to allow for MCing and Microphone distribution. There will also be a QR code available to scan and see how many people have signed up and where they are in line. 
Karaoke Competition:
This event will be held Friday and run from 3:00pm to 5:00pm. Registration will be available here, and sign up will be done in advance and officially closed either when all 35 spots have been filled or the monday before the convention, whichever comes first. 
The singers are responsible for providing their own tracks on sign up. The singer will have to sing from memory and songs must be themed. Songs that were not created for and used in specific content (anime, video game, or cartoon. Genres are open. No live action) will be declined. No songs longer than five minutes. Non participants are welcome to watch. The singers will be asked if they prefer a 3:00pm 4:00pm or 5:00pm time slot on sign up and will be notified regarding their exact time slot on check in Friday morning. 
There will be three judges. Two Karaoke veterans familiar with karaoke competitions and one judge to play the role of the voice of the audience and casual listeners. Singers will be judged on vocal ability, performance, and technique. The final winner of the competition (on approval of the staff) will be awarded the right to sing their winning song for the Saturday cosplay competition.