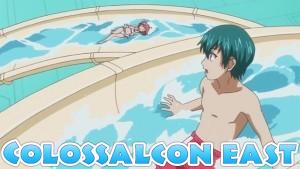 Colossalcon East takes place at the Kalahari resort. It has very lovely convention space. This is where the most formal aspects of the convention take place. The dealers room, panels, guests, video game room, etc. Attached to this resort and convention center is the country's largest indoor water park. There is also an outdoor water park that may or may not be open, dependent on weather. The indoor waterpark is open daily regardless of weather. However it may close in the rare event of severe weather conditions. If you stay at the resort, you will have access to the water park via your roomkey/wristband. If you're not staying with us, you can pay extra to go to the water park. Some people choose to do photoshoots or informal gatherings in the water park. Some people choose to go in there in cosplay just for the joy of it.
Dates and time: Thursday, Friday, and Saturday night 10:30pm-2:30am
Kalahari Indoor Waterpark
Admission: $40 per night, or $99 for all 3 nights
After Hours Waterpark Pass Sales
You can purchase after hours waterpark passes at the Waterpark Sales booth located near Admission by the Artist Alley and Events 3.
Thursday
At Waterpark Sales Booth: 11am – 9:30pm
Outside Indoor Waterpark: 9:45pm – 2:00am
Friday
At Waterpark Sales Booth: 11am – 9:30pm
Outside Indoor Waterpark: 9:45pm – 2:00am
Saturday
At Waterpark Sales Booth: 9am – 9:30pm
Outside Indoor Waterpark: 9:45pm – 2:00am
If you're staying at the Kalahari, you get waterpark wristbands with your room for their normal waterpark hours, but If you'd like to hit up the waterpark during the water park party at night without non-attendees around, then this is a great time. If you intend to buy alcohol, please show ID to the Kalahari staff prior to entering the waterpark, and they will put a 21+ wristband on you. We are limited to selling 2000 entries. Food and drinks will be available inside the waterpark during the event.
SENSORY WARNING: This event includes flashing lights, loud noise and music in a large echo inducing room, in addition to tactile and scent stimulation such as pool water and alcohol. Please proceed at your own risk and contact Con Ops/Kalahari with any questions regarding available disability accommodations.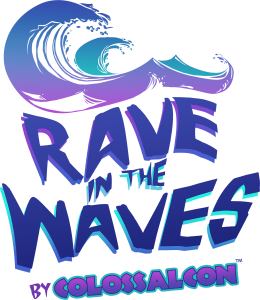 Thursday and Saturday at Colossalcon East, join us by the wave pool for Rave in the Waves!  Get ready to dance the night away to the hottest grooves from:
DJ Lineup
Thursday: Likely Vain
Saturday: ZOA, Kohei, Likely Vain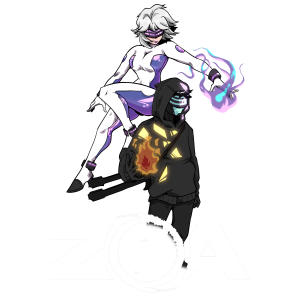 ZOA
Welcome to the world of ZOA. Next Era of live EDM. Enjoy the music and the story.
Music producer ZOA creates a new environment for those who love Anime and Electronic Dance music. ZOA DJs on stage with his guitar & Drums while his A.I (Vivius) talks and performs stunning visuals virtually. Focusing on a new dance music style of Mid-Tempo and Color Bass, ZOA is captivating a strong and fast growing audience in Electronic music. ZOA is known around the nation for playing headlining slots of Anime Central, AMKE & many others. During the Spring of 2022, widely known artist Seven Lions played his track "I Love Color" at Ultra Music Festival in Orlando Florida. This was a massive break through in ZOA's journey, and shortly after started quickly getting national recognition. Seven Lions would continue to play his song across the nation including at EDC, Red Rocks, Beyond Wonderland and many more. Months later ZOA got his track "We're Dreaming" signed on with Ophelia Records, one of the biggest EDM labels in the country. His track has gained tremendous traction, and continues to grow daily thanks to the massive support of his fans.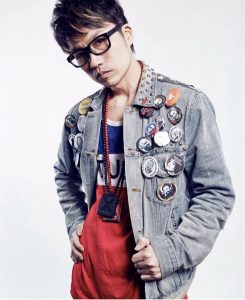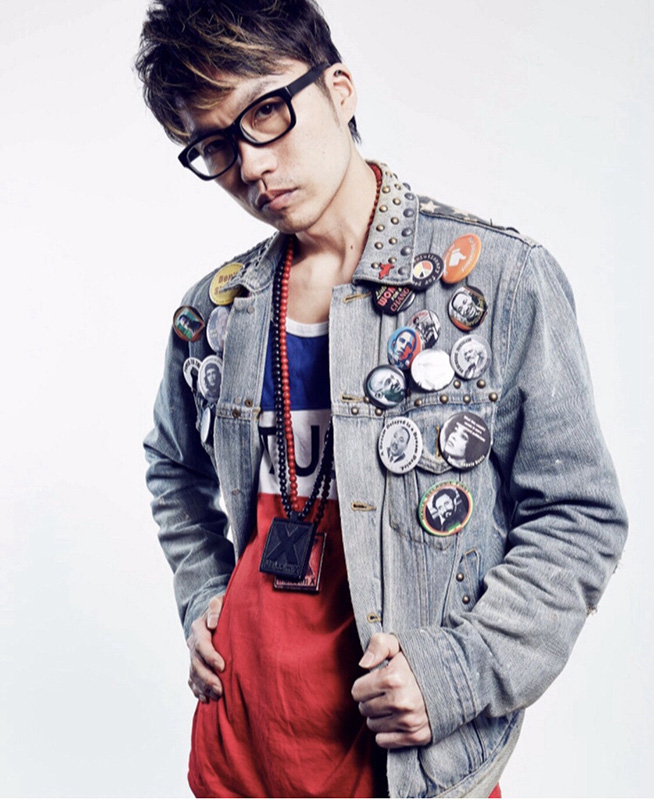 Kohei
Kohei is a IFA United Nations international ambassador singer (Commanded by United Nations) who perform at the Anime conventions, Japanese festivals and Asian festivals in the US.
He recorded the song for Aniplex Japan in 2021 May and now it's on anime called "Tokyo 24th Ward"
Official MC at Japan Fes in NYC 2017, 2018, 2019, 2021 and 2022
Official MC at Houston Japan Festival 2018, 2019.
Kohei has performed at the Anime Conversations in the US such as Anime Expo LA 2018 2019, San Japan Texas, Anime California 2018 2019, Animinneapolice 2018, Liberty City Anime Con, Delta H Con 2018 2019, 2021 Animanga Expo 2018 2019 2021, Saikocon, Animenext, AnimeWTC 2019 2020, Ichibancon, Anime Iowa, Castle Point Anime Convention, Jafax, Mechacon, Colossalcon East, SwampCon, Anime Oasis, Anime Magic 2019 2021, New York Comic Con After Party, Anime NYC After Party, Anime Lubbock 2021 Ecchi Expo 2021 OKiCon 2021 Anime Dallas 2021 etc….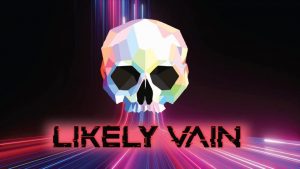 Likely Vain
Likely Vain is a brother and sister DJ duo based in Raleigh, NC. Formed in 2023 they set out to provide high energy shows and bring the best vibes everywhere they good. With a vibrant mix of Bass house to Dubstep there is something for everyone at a Likely Vain show!