Guest Panelist The NerdFit Network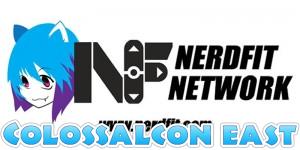 The Nerdfit Network ("Nerdfit") is a Boston-based entertainment group has delivered hours of laughs and amazement at events since 2007. With most of it's members having been in the convention scene since the early 90's, their experience and love for chaos have only added more shenanigans and fun to each event they attend. Nerdfit provides a versatile list of talents including (but not limited to) hosting and performing in panel presentations, game shows, concerts, DJ sets and dance parties. One of their many signatures is Nerdfit Game Theater, an MST3K-inspired showcase of weird or hilarious video games from the past to present. Speaking of showcasing, look out for The Horrors of Fanfiction, where Nerdfit presents the hilarious, gut-wrenching examples of your childhood getting desecrated. Outside of events, they provide live streams, videos and comedy articles about anime, video games, technology, and silly conspiracy theories. You can find them at www.Nerdfit.com.
---
Miss Procrastination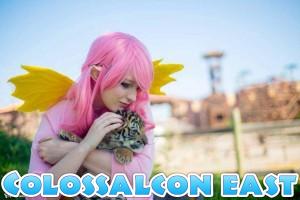 I'm passionate about cosplay and disabilities because I have struggled and I have seen others struggle to balance their disorders and conditions with their love for cosplay. Cosplay is my passion and the one place I have always found friends and support. Please join me. Featured panels: Cosplay and Disabilities, Budget Cosplay Method.
facebook.com/missprocrastinationpage
---
Trial&Err0r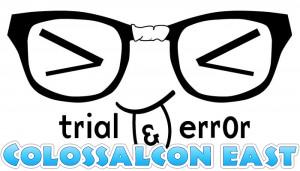 Working as a tag-team duo, Trial & Err0r (aka Elizabeth and Kelsey) have been doing panels together for over 7 years, with topics of choice ranging anywhere from anime/manga discussion to nerd culture commentary. As panelists they seek to entertain the masses with, (what they think is) witty repartee, informative presentations and sometimes random acts of candy throwing. As far as we know, no one has been hurt or felt the need to contact the authorities regarding the candy hurling…yet. Their specialties lie in story telling, sarcastic remarks and satire as well as alliteration. They are also great at making run on sentences.
---
Kiira Fox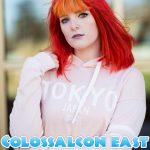 Kiira was first introduced to anime as a kid through shows like Speed Racer and Beyblade, and her interest in Japan culture began with a simple research paper in elementary school. She didn't connect anime and Japan together until a few years later, and her love for both gave her the opportunity to eventually be the vice president of the Japanese Culture and Anime Club at Liberty University, and travel to Japan in 2014 to discover religion and culture. In the future, she plans to move with her husband to Japan in order to support him teaching English and to discover more about the country. Kiira has ran anime and Japanese culture panels since 2012, and has presented them all over the east coast from Ohio to Georgia. She is also a contributor for USAnimeDirect.com, a website dedicated to anime reviews and content. Kiira hopes her panels will not only be fun to attend, but that everyone (including herself) will learn something new.
---
Pleasant Nightmare Entertainment
Pleasant Nightmare Entertainment is a group of magnificently mischievous nerdfolk that joined forces to create one of the greatest live programming troupes on the East Coast convention circuit! Seasoned panelists, live performers, costume-makers and con staff pooled their talents and experience from years of convention attendance to bring you high quality content that's sure to leave any audience wanting more! They began as an educational, body-positive burlesque variety show troupe, but have since expanded their artillery and provide panels, workshops, gameshows and more! Whether your tastes are debaucherous and deviant, low key or somewhere in between, we have something to tickle your fancy.