DJ4x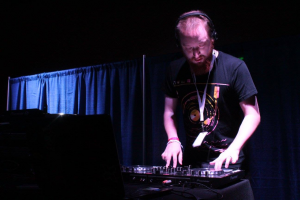 DJ4x has been playing since 2005, spliting time between clubs, house parties, and even SecondLife. But in 2011, he spun at Animarathon, and everything changed. He now spins full time on the con circuit, bringing the sounds of EDM festivals together with influences from anime, Vocaloid, and video games. Influenced heavily by the likes Digweed and Hawtin, DJ4x blends tracks together to create a story that lasts the night, filled with energy and emotion. Recent gigs include a fifth consecuitve year at Animarathon, a second at Almacon in Michigan, and Ichibancon 2018 in Concord NC.
Drop Team Epic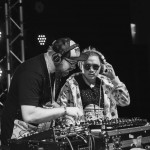 Born from the flames of molten steel, and dying shortly after cause ain't nobody gonna survive that, Drop Team Epic was resurrected by a truck driver well versed in the dark arts so they could bring you the best in UK Hardcore, Christmas Music, Candy Rave, Trap, Mongolian Throat Singing, Dubstep, and NOLA Bounce. From Austin Texas this duo is a collaboration project from DJs Kill Screen and Pearl Grey. Expect a high energy, professionally crafted, and insanely dope mix inspired by their favorite artists like 10 hour ASMR soft loli breathing and 24hr lo-fi hip hot beats for chill/study. Having performed events such as San Japan, Anime North, Mordecai's Bar Mitzvah, Naka-Kon, Becky's sweet 16 birthday party, Okashicon, Dance Night at Whispering Oaks Retirement Community, and more these two really know how to throw a party.
(Credit to @photoan0n for the image)
Haji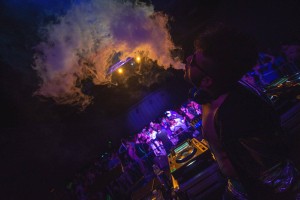 Haji is a local DJ in Cleveland specialized in mixing primarily Drum and Bass as well as other genres. Haji has been seen on various stages, from clubs to conventions. He has performed at cons such as Colossalcon, Otakon, and Youmacon and has been found on support with various bass heavy artists such as Barely Alive and drum and bass legends such as Jade, Bladerunner, and DLR.