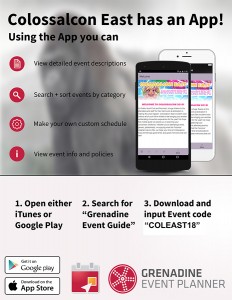 Hey everyone! Our App is now online!
1. Go to the Apple app store or Google Play
2. Search for and download "Grenadine Event Guide"
3. Enter the event code: "COLEAST18"
You can view information about the event, see a live updated schedule, search for events by category, and create your own custom schedule so you'll never miss the events you want to attend!