Two Guest Announcements: Beau Billingslea & Melanie Kohn
Beau Billingslea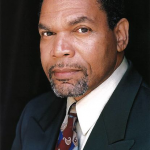 In the world of anime, Beau has voiced a multitude of characters including: Jet Black in Cowboy Bebop, Ogremon, Saggitarimon and Parrotmon in Digimon, Michael in Argentosoma, Seal Walrus in Wolf's Rain, Gohei in Rurouni Kenshin, Dee Jay in Super Street Fighter II and many others. 
He is also the voice of The Fourth Raikage and Homura in the animated series Naruto. He voices Abraham Douglas in the soon-to-be released animated feature War Of The Worlds: Goliath (which won Best Animated Feature at the Los Angeles 3D Film Festival in 2012).  He has narrated several series on The History Channel including Suicide Missions, Hero Ships and Modern Marvels. His video games include: Safari, Outlaws, Dynasty Warriors, Zino, Breakdown, Ace Combat 5, and Final Fantasy VII: Advent Children.  
Beau appears as Captain Abbott of the S.S. Bradbury in Star Trek: Into Darkness and he has on-camera commercials now airing for Nissan and Merrill Lynch.  Beau's sci-fi feature films include The Blob, My Favorite Martians, Leprechaun in the Hood, and Halloween H2O.  You can also see Beau on Franklin & Bash as Judge James Douglas airing on TNT.  A full listing of his 30 year television and feature film career can be found on IMDB.
---
Melanie Kohn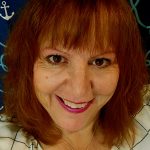 Melanie Kohn was born in San Francisco. She has lived in several states and has spent time in Canada. She now makes her home in Houston.
Melanie began acting in theater when she was three and continued for the next fifteen years. She got a taste of the big screen when she portrayed a student in a scene of The Godfather when she was seven.
Melanie auditioned for the voice of "Lucy van Pelt" in the iconic Peanuts specials when her sister, Robin, retired from the job at the age of twelve. Melanie voiced "Lucy" from 1974-1977 in 'Be My Valentine, Charlie Brown,' 'You're a Good Sport, Charlie Brown,' 'It's the Easter Beagle, Charlie Brown,' 'It's a Mystery, Charlie Brown,' and the full-length feature film 'Race for Your Life, Charlie Brown.'
In college, Melanie was passionate about drama, poetry, creative writing and broadcasting. She ended up working, teaching, traveling and raising three children. She also returned to college to earn her degree. Melanie then spent several years working at radio stations as a Marketing Specialist. She enjoyed every aspect of her career, particularly writing and voicing many of her clients' ads.
Melanie's three sons live in Vancouver, BC, where they all work in the Visual Effects industry. Coincidentally, her youngest son works at the company that now owns the majority of Peanuts Worldwide.