More Performance Guests Announced
Some performance guests have been added to the 2021 lineup:
Professor Shyguy: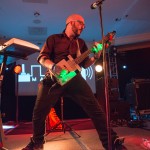 Professor Shyguy's music can be best described as; high energy, chiptune-electro-rocking, 8-bit, epically vocalized, highly danceable, theatrical nerd-pop. With Jonna doing visuals while on stage he sings 50% about video games and the other 50% is anything from Space/Time to English Language gymnastics. He is recently known as the singer for Starring Star on the Funimation dub of Dragon Ball Super. He has a new album out featuring guests such as Matt Mercer, Ashly Burch, Pyschostick, and more! You might have also heard him on Kumail Nanjiani and Emily Gordon's Podcast 'the Indoor Kids' or the Diamond Club podcast. He has also made theme songs for GuudeBoulderfist, This Week in Chiptune, PortsCenter, and more!
Super Guitar Bros: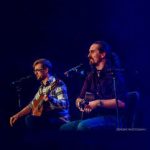 The Super Guitar Bros aren't actually brothers – They're bros! Sam and Steve combine their love of video game music with their passion for acoustic/classical guitar to bring you a one of a kind musical experience. Sometimes chill. Sometimes intense. Always super!