Show Us Your Pokeballs (SUYPB)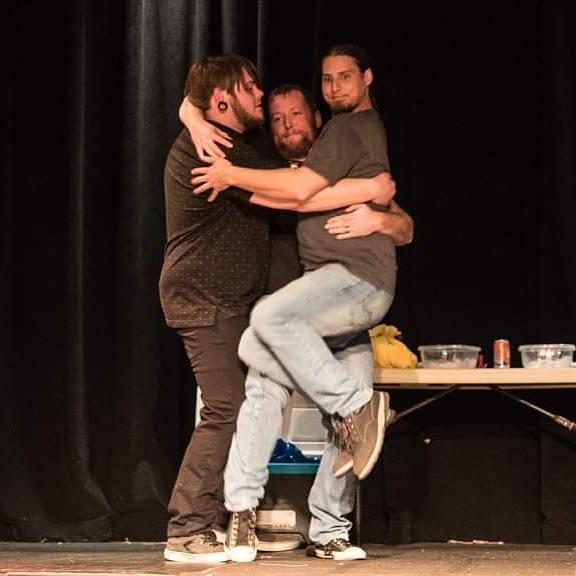 Show Us Your Pokeballs (SUYP) is a traveling comedy troupe based out of Iowa wishing to spread their love of joke-telling and geek-culture to the masses. Billing themselves as "Comedy FOR Nerds, BY Nerds", SUYP originated as an R-rated stand up show in 2015. The troupe has since evolved to offer stand up and improv comedy shows (both 18+ and family-friendly), as well as an assortment of workshops and hilarious panels! SUYP has had the honor of performing at a multitude of conventions, including Anime Central, Cedar Rapids Comic Con, Gen Con, Anime Milwaukee, and Anime Iowa. They are slated for 2018 performances at Kigacon (Newport News, VA), Gojotekicon (Ashland, OH), JAMPCon (Chattanooga, TN), and more to be announced!
Check out their Facebook and website for hilarious videos, photos, and show information!