Guest Announcement: Carlos Alazraqui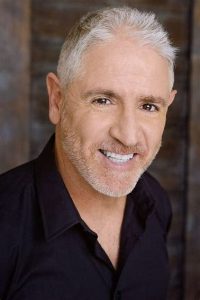 Carlos Alazraqui is probably most often recognized as Deputy James Garcia on Comedy  Central's hit show RENO 911! A standup comic for over 25 years, he is also one of LA's top  voiceover actors as an ANNIE AWARD winner, with hundreds of credits to his name, including  his recent return as Rocko in Netflix's reboot, ROCKO'S MODERN LIFE: STATIC CLING, and  his recurring character Bane in the BATMAN vs, TEENAGE MUTANT NINJA  TURTLES animated feature. As the original voice for SPYRO THE DRAGON the beloved video  game series for Sony Playstation, Carlos is also globally recognized for his voice as The Taco  Bell Chihuahua for the 1990s TACO BELL ad campaign. Other notable characters include Mr.  Crocker on Nickelodeon's long running series FAIRLY ODD PARENTS, Lazlo on Cartoon  Network's CAMP LAZLO, Scooter the surfer fish dude along with Nobby and Harvey in SPONGEBOB  SQUAREPANTS, Due and Tho the Waterbenders from AVATAR: THE LAST  AIRBENDER, and Carlos Casagrande in Nickelodeon's THE CASAGRANDES. His role  as Anton Trese in the Phillippine anime-influenced series TRESE has received much praise, as  well as his recent role voicing Zobo in the adult animated series FARZAR, quickly becoming a  fan favorite. 
Carlos also successfully released his own feature-length live-action horror/comedy  movie, WITNESS INFECTION as co-writer, producer, and on-screen role of Mr. Serrelli.
In his free time, Carlos is an avid tennis player and sports enthusiast, and currently resides in Los  Angeles with his wife and two daughters! Check out Carlos  at CarlosAlazraqui.com, @CarlosAlazraqui on Twitter, Instagram, and TikTok  or @CarlosAlazraquiOfficial on Facebook for a listing of his live appearances and shows.