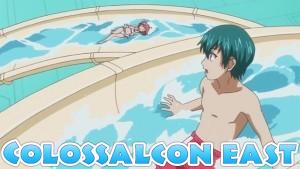 Colossalcon East takes place at the Kalahari resort. It has very lovely convention space. This is where the most formal aspects of the convention take place. The dealers room, panels, guests, video game room, etc. Attached to this resort and convention center is the country's largest indoor water park. There is also an outdoor water park that may or may not be open, dependent on weather. The indoor waterpark is open daily regardless of weather. However it may close in the rare event of severe weather conditions. If you stay at the resort, you will have access to the water park via your roomkey/wristband. If you're not staying with us, you can pay extra to go to the water park. Some people choose to do photoshoots or informal gatherings in the water park. Some people choose to go in there in cosplay just for the joy of it.
Dates and time Friday and Saturday night 10:30pm-2:30am
Kalahari Indoor Waterpark
Admission: coming soon!
After Hours Waterpark Pass Sales
You can purchase after hours waterpark passes at the Waterpark Sales booth located near Admission by the Artist Alley and Events 3.
Friday
At Waterpark Sales Booth: 11am – 9:30pm
Outside Indoor Waterpark: 9:45pm – 2:00am
Saturday
At Waterpark Sales Booth: 9am – 9:30pm
Outside Indoor Waterpark: 9:45pm – 2:00am
If you're staying at the Kalahari, you get waterpark wristbands with your room for their normal waterpark hours, but If you'd like to hit up the waterpark during the water park party at night without non-attendees around, then this is a great time. If you intend to buy alcohol, please show ID to the Kalahari staff prior to entering the waterpark, and they will put a 21+ wristband on you. We are limited to selling 2000 entries. Food and drinks will be available inside the waterpark during the event.
SENSORY WARNING: This event includes flashing lights, loud noise and music in a large echo inducing room, in addition to tactile and scent stimulation such as pool water and alcohol. Please proceed at your own risk and contact Con Ops/Kalahari with any questions regarding available disability accommodations.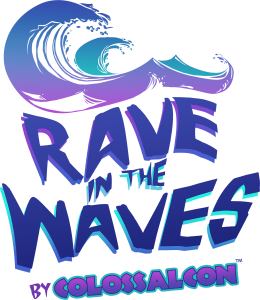 Friday and Saturday at Colossalcon East, join us by the wave pool for Rave in the Waves!  Get ready to dance the night away to the hottest grooves from:
DJ Lineup