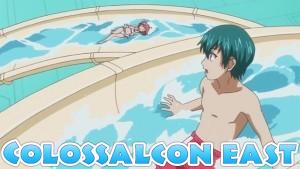 Colossalcon East takes place at the Kalahari resort. It has very lovely convention space. This is where the most formal aspects of the convention take place. The dealers room, panels, guests, video game room, etc. Attached to this resort and convention center is the country's largest indoor water park. There is also an outdoor water park that may or may not be open, dependent on weather. The indoor waterpark is open daily regardless of weather. However it may close in the rare event of severe weather conditions. If you stay at the resort, you will have access to the water park via your roomkey/wristband. If you're not staying with us, you can pay extra to go to the water park. Some people choose to do photoshoots or informal gatherings in the water park. Some people choose to go in there in cosplay just for the joy of it.
Dates and time Friday and Saturday night 10:30pm-2:30am
Kalahari Indoor Waterpark
Admission: $35 per night, or $60 for both nights
If you're staying at the Kalahari, you get waterpark wristbands with your room for their normal waterpark hours, but If you'd like to hit up the waterpark during the water park party at night without non-attendees around, then this is a great time. If you intend to buy alcohol, please show ID to the Kalahari staff prior to entering the waterpark, and they will put a 21+ wristband on you. We are limited to selling 2000 entries. Food and drinks will be available inside the waterpark during the event.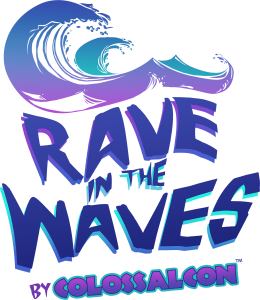 Friday and Saturday at Colossalcon East, join us by the wave pool for Rave in the Waves!  Get ready to dance the night away to the hottest grooves from:
DJ Lineup
Speedycake

One of the few DJs that specialize in Japanese music in North America is dj speedycake with his stunning blend of global styles of Happy Hardcore. Seasoned in the unique sound of Japanese Hardcore fresh from the Tokyo underground and combining it with the captivating elements of Otaku culture, dj speedycake brings crowds a unique taste of an old style. Merging the happy melodies of old school rave music with the global craze of Anime, dj speedycake blows away crowds with high adrenaline versions of the crowd's favorite Japanese and Anime songs. Rising into popularity from his work on Swedish pop song Caramelldansen, dj speedycake has defined a new type of internet sensation of high speed music and Anime dances with several CDs on Exit Tunes and thousands of videos made by fans on Nicovideo and Youtube with millions of views.
DJ Haji
Haji is a local DJ from Cleveland specialized in mixing primarily Drum and Bass. Starting with an interest in electronic music 2012, he became quickly immersed in the fast paced music of Drum and Bass. Since then, Haji's goal is to bring hard fast paced sets to all types of crowds, whether they are anime convention attendees or fans of electronic music and club goers. With a healthy dose of Neurofunk, Jump Up, and Breakbeat, Haji is the embodiment of phrase "The only way to win is by going fast"