DJ Date Masamune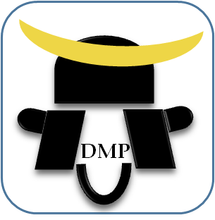 Dj Date Masamune began her convention -& cosplay- escapades in 2004 at Otakon and has fallen in love with going to cons and cosplay ever since. In addition to this, she has been into anime, video games, and the like since a wee child and has always enjoyed various medium from Japan. Due to spending so many years enveloped in so many different geek cultures, she decided for a small podunk anime convention near the end of 2012 that it was now time to share this varied wealth of knowledge, wisdom, and oh so many feels with others in the form of panels. Join her in one of her many panels covering various video game, anime, and whatever other geek cultures she fancies.
(Website)
---
Trial & Error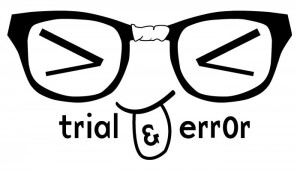 Working as a tag-team duo, Trial & Err0r (aka Elizabeth and Kelsey) have been doing panels together for over 10 years, with topics of choice ranging anywhere from Japanese culture to anime/manga discussion to nerdy commentary. They seek to entertain the masses with, (what they think is) witty repartee, informative presentations and sometimes random acts of candy throwing. The candy throwing hasn't been an issue in years, but they should probably warn you just in case. Trial & Err0r specialize in story telling, sarcastic remarks and satire as well as alliteration. If you're interested in learning more you can follow them on their facebook and look out for their upcoming podcast!
(Follow them on facebook!)
---
Nerdfit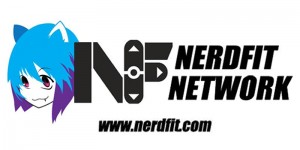 The Nerdfit Network ("Nerdfit") is a Boston-based entertainment group that has delivered hours of laughs and amazement at events since 2007. Nerdfit provides a versatile list of talents including (but not limited to) hosting and performing in panel presentations, game shows, concerts, DJ sets and dance parties. Outside of events, they provide live streams, videos and comedy articles about anime, video games, technology, and silly conspiracy theories. You can find them at Nerdfit.com.
---
Children Driving Robots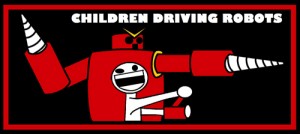 At least a hundred years ago, a group of idiots and a plastic turtle named Kyle came together with a great mission: to have fun entertaining people irregardless of whether or not people were entertained. Whether it be arcade playthroughs and inaccurate anime descriptions on YouTube, convention panels about dumb stuff they're obsessed with, or making new friends in hotel lobbies, Children Driving Robots are not aware that irregardless is not a word. Check us out online at childrendrivingrobots.com.